U&I Aloe Vera Gel with Rice Milk
Made from real aloe vera leaf juice, it is a mild and natural daily moisturizer and highly effective treatment for skin burn. It also aids in fastening skin cell regeneration rate preventing dark spots and scars. Rice Milk helps hydrate, soften, and smoothen skin leaving your skin delicate, fair, and supple. No Alcohol & Parabens Free.
Size :
60g Tube
100g Jar
180 Jar
270g Tube
500g Pump Bottle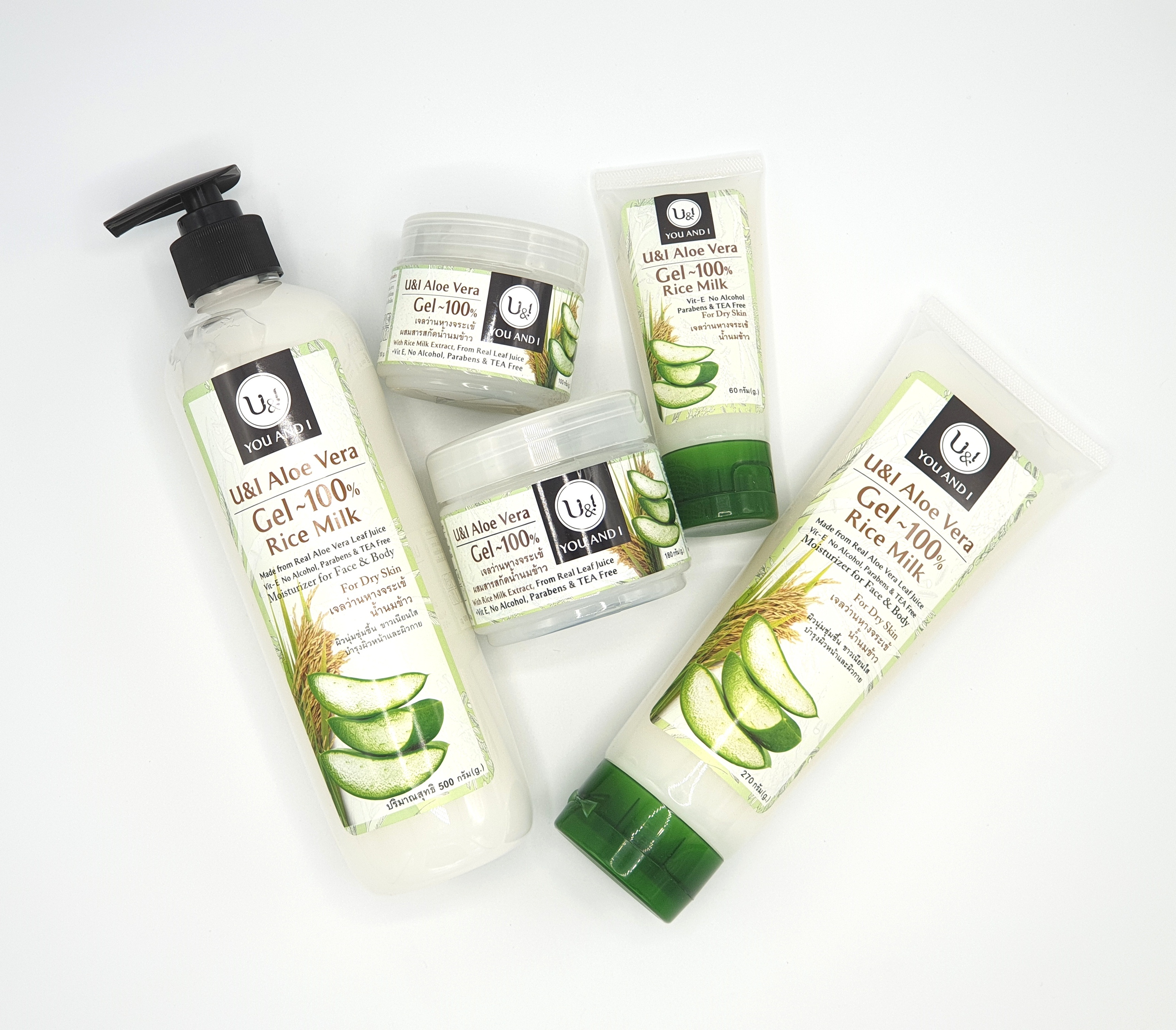 Product Highlights :
Made from real aloe vera leaf juice not aloe vera extract powder, it has more natural and effective moisturizing and healing power.
Choose to use the best aloe vera breed, aloe barbadensis
Formulated especially for facial skin. Parabens Free. Triethanolamine Free. Alcohol and Color free. Mild and suitable for all skin types. (Fragrance free for Natural selection)
Receive qualified certificates from reliable labs (Mahidol University & Department of Science Service) that they are free from heavy metals and pathogenic bacteria.
High percentage of aloe vera.
Use EVOH Tube (with 5 layers) reducing the amount of Oxygen out-flow maintaining high quality gel.

Usage Directions :
Apply on face & body as a daily moisturizer. Apply on burned skin to relief pain from burns.

Storage :
For best quality, keep away from direct sunlight and heat. For best result, keep at 25 Degree Celsius or in the refrigerator

Benefits of Aloe Vera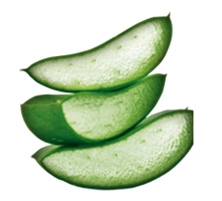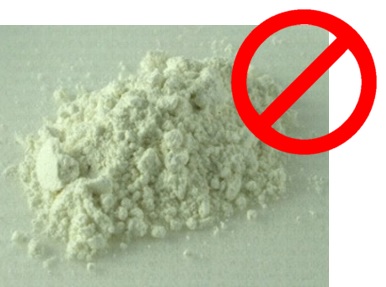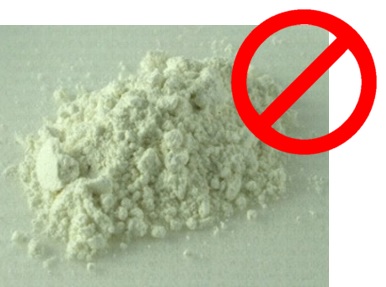 Great moisturizer
Soften and tighten skin
Soothing and reduce pain from skin burn (sunburn, heat burn, etc.)
Fasten skin cell regeneration rate preventing dark spots and scars (pimples, laser marks, mosquito bites, etc.)
Moisturize scalp reduce dandruff and aid to strengthen hair roots & prevent hair fall


Benefits of Rice Milk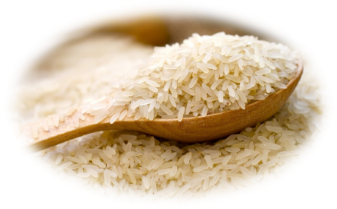 Lighten and brighten the tone of your skin and make it glow & smooth
Reduce & balance excess oil segregation preventing clogging of skin pores
Moisturize & prevent dryness